April 24, 2020 |
Sara Potter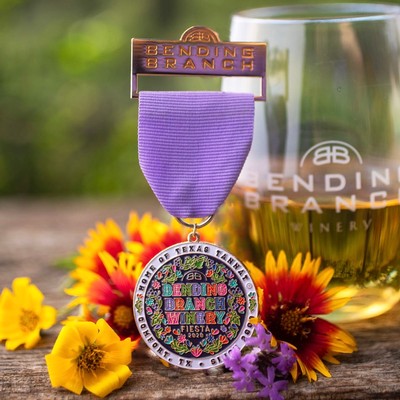 Our 2020 Fiesta medals have arrived! Fiesta San Antonio is a tradition that many would be celebrating right now with numerous parties, events, and parades, but the festivities have been moved to November because of COVID-19. Despite this, many Fiesta diehards are still celebrating at home this April. #FiestaAtHome
Fiesta originated in 1891 with a Battle of Flowers parade to salute the heroes of the Alamo and battle of San Jacinto. Fiesta has taken place every year except for 1918 during World War I, and 1942 through 1945 during the Second World War.
This is Bending Branch Winery's third year to create a Fiesta medal, and all proceeds go to a local charity. As in 2019, this year's recipient will be the Boys & Girls Club of Comfort. Their mission is to empower all young people, especially those who need them most, to reach their full potential as responsible, caring, and productive citizens.
Fiesta medals are $10 each and available online or for curbside pick-up at Bending Branch Winery and Ursa at Branch on High. Shipping is available. Get yours today, and help support the mission of this important local nonprofit organization. ¡Viva Fiesta!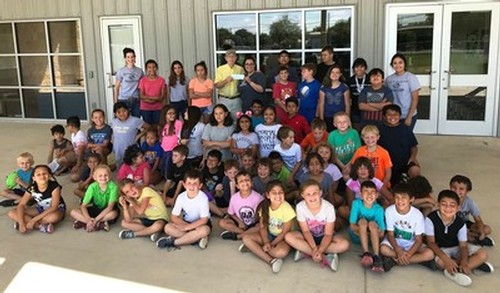 Dr. Bob Young presents a check to Chastity Valdes, Branch Director of the Boys & Girls Club of Comfort from 2019 Fiesta medal sales.