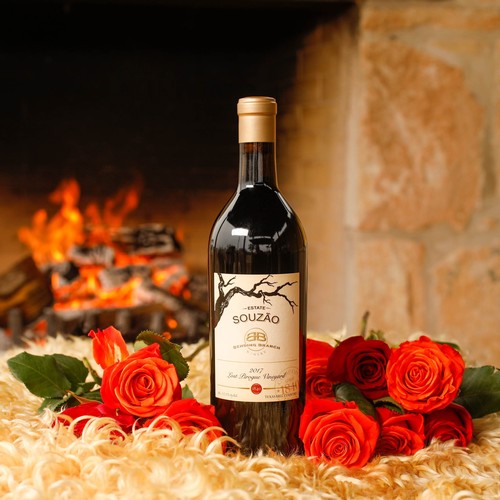 Bending Branch pioneered Souzão in Texas by planting the first acre of this grape variety at Bending Branch Estate Vineyards in Comfort. The 2014 vintage of Estate Souzão had an impressive review by Elin McCoy of Bloomberg when she rated it one of the best wines she tasted in 2017, and called it her "most surprising wine of the year." Read the full story here.
Fast forward to our exciting new release of the 2017 vintage, exclusively for Bending Branch wine club members. The 2017 Estate Souzão from Lost Pirogue Vineyard reflects both an exceptional vintage in Texas, and the passionate care of growers Bruce and Jana Colgate. Vineyard designated wines, especially from an estate vineyard like Lost Pirogue, are singled out for label recognition because they are notably different from other wines.
Lost Pirogue Vineyard in Center Point is about 8 miles from Bending Branch Winery. Bending Branch has a long-term estate vineyard agreement with Lost Pirogue, and we maintain managerial control by providing the services of Westover Consulting. Bending Branch and Lost Pirogue Vineyard collaborate to execute the vineyard plan and strategies outlined by the vineyard consultant. Both the winery and the vineyard are located in the Texas Hill Country AVA, and Bending Branch performs all aspects of the wine's production on its premises.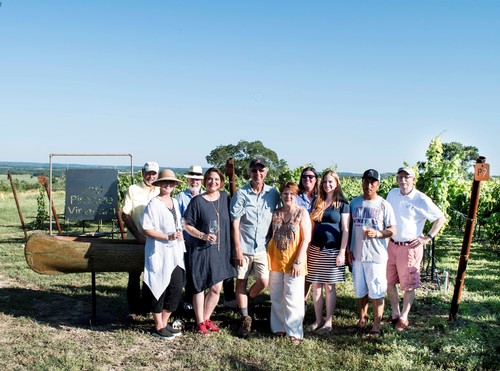 Bruce and Jana Colgate are not only grape growers and owners of Lost Pirogue Vineyard; they are great friends of Bending Branch owners Dr. Bob and Brenda Young, and longtime members of the 1840 Founders Club. They also volunteer at various Bending Branch events, and they hosted an event at their home in 2019 when we released the 2018 Picpoul Blanc harvested from Lost Pirogue.
At Lost Pirogue Vineyard, the combination of soils, weather, and terrain, the appropriateness of the grape variety for the particular site, and the dedication of skilled growers come together to produce fruit of great character. The results merit the vineyard name on the label.
We are delighted with this exceptional new release. Only 48 cases of 2017 Estate Souzão were produced, so get yours before it is gone! All Bending Branch wine club members may add one bottle to their February 2021 club release, if desired. 1840 Case Club members may add up to 6 bottles.
Price is $85 per bottle. Club members can call the tasting room at 830-995-2948 to purchase. Cheers!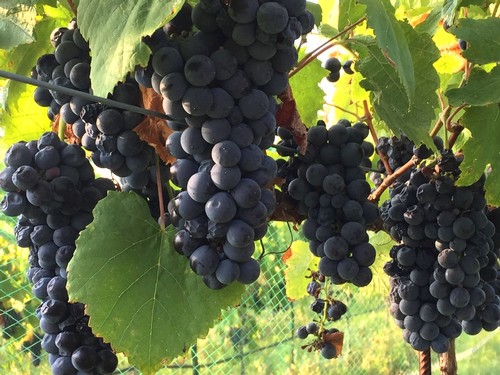 Souzão on the vine on harvest day - August 9, 2017