January 8, 2021 | Jennifer McInnis Fadel
Thank you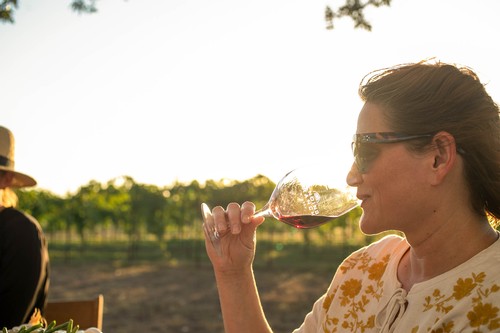 2020 was a year like no other. It was complicated and demanding, and it forced us to be innovative throughout the year – sometimes from one hour to the next. It was exhausting and rewarding all at once, and we are stronger because of it.
We could not have done it without you. The support from our wine club members and extended Bending Branch family and fans sustained us through the last year. From the bottom of our hearts, we thank you.
Thank you for stocking up on Bending Branch and Ursa wines. Thank you for sending wine to your friends and families. Thank you for referring friends. Thank you for hosting corporate team-building virtual tastings. Thank you for attending our Friday happy hours on Zoom. Thank you for picking up curbside or at Pearl Farmers Market. Thank you for participating in drive-thru pickup parties. Thank you for visiting and supporting our new reservation experiences. Thank you for supporting local businesses. Thank you for making this journey with us.
It is a new year, and we are most proud that we survived the challenges of last year with our team intact. And what an amazing team we have.
We are optimistic, excited even, about 2021. There is light at the end of the tunnel as vaccines begin to roll out. We are eager to introduce new vintages and new wines, like our 2018 Estate Souzão, and we are hopeful to see many of you in person as the year progresses.
We look forward to raising a glass with you soon. Stay safe and healthy!
Jennifer McInnis Fadel, General Manager
Bob, Brenda, and Alison Young
And the entire team at Bending Branch Winery