| Sun | Mon | Tue | Wed | Thu | Fri | Sat |
| --- | --- | --- | --- | --- | --- | --- |
| 27 | 28 | 29 | 30 | 31 | 1 | 2 |
| 3 | 4 | 5 | 6 | 7 | 8 | 9 |
| 10 | 11 | 12 | 13 | 14 | 15 | 16 |
| 17 | 18 | 19 | 20 | 21 | 22 | 23 |
| 24 | 25 | 26 | 27 | 28 | 29 | 30 |
| 31 | 1 | 2 | 3 | 4 | 5 | 6 |
January 2021
Virtual Happy Hour: 2017 Petite Sirah
4:00 PM to 5:00 PM
Fri, Jan 29, 2021
Venue:
Zoom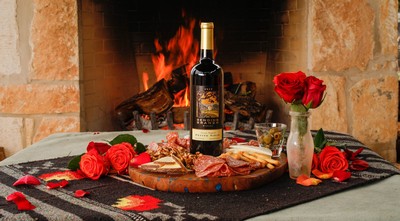 Join the Bending Branch team on Zoom every Friday for virtual happy hour. This week we are drinking 2017 Petite Sirah harvested from Newsom Vineyards.
A landmark vintage for quality, our 2017 Petite Sirah is a robust expression of the variety – bright, bold, and balanced. This wine was awarded Double Gold at the recent San Antonio Stock Show & Rodeo wine competition.
If you don't have this wine, just open whatever you've got!
How to join us on Zoom: https://us02web.zoom.us/j/85094045954
Follow the event on Facebook.
February 2021