| Sun | Mon | Tue | Wed | Thu | Fri | Sat |
| --- | --- | --- | --- | --- | --- | --- |
| 28 | 29 | 30 | 31 | 1 | 2 | 3 |
| 4 | 5 | 6 | 7 | 8 | 9 | 10 |
| 11 | 12 | 13 | 14 | 15 | 16 | 17 |
| 18 | 19 | 20 | 21 | 22 | 23 | 24 |
| 25 | 26 | 27 | 28 | 29 | 30 | 1 |
April 2021
Virtual Happy Hour: Mourvèdre
4:00 PM to 5:00 PM
Fri, Apr 23, 2021
Venue:
Zoom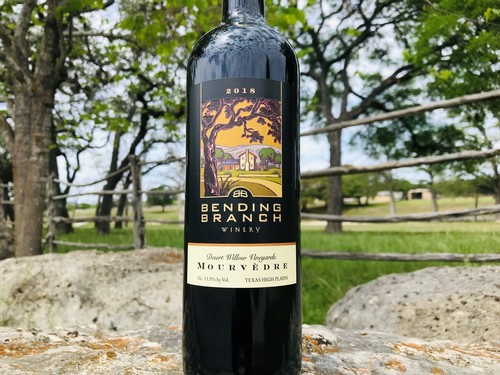 Join the Bending Branch team every Friday for happy hour on Zoom. This week we're opening our new release 2018 Mourvèdre.
Our 2018 Mourvèdre from Desert Willow Vineyards in the Texas High Plains AVA ages in oak to produce a wine that is firm, yet medium-bodied, complementing a wide range of foods. It benefits from decanting, gaining a full silky ripeness. Look for top notes of autumn leaves, dried strawberries, and black pepper, with cinnamon, blackberry, and graphite on the palate.
How to join us on Zoom: https://us02web.zoom.us/j/85094045954
Follow the event on Facebook.
May 2021
A Celebration of Texas Wine & Cheese
5:00 PM to 7:00 PM
Fri, May 14, 2021
Venue:
Bending Branch Winery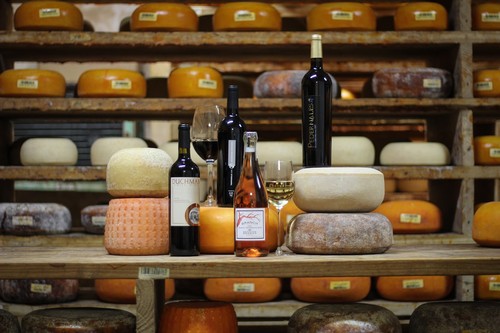 Texas Fine Wine invites you to a special tasting event that pairs wines from the four wineries of Texas Fine Wine with four Texas cheeses selected by Antonelli's Cheese.
Taste wines from Bending Branch Winery, Duchman Family Winery, Pedernales Cellars and Spicewood Vineyards paired with cheeses from Pure Luck Farm & Dairy, River Whey Creamery, Eagle Mountain Farmhouse and Veldhuizen Cheese Shop.
The event will be held outdoors and socially distanced at the Bending Branch Wine Club Lounge. Each guest will receive an individual box with the four cheeses, meat, fruit and crackers from Antonelli's Cheese, and a 2-ounce pour of each featured wine.
Space is limited. $40 per person. Purchase tickets HERE. Follow the event of Facebook.