| Sun | Mon | Tue | Wed | Thu | Fri | Sat |
| --- | --- | --- | --- | --- | --- | --- |
| 26 | 27 | 28 | 29 | 30 | 1 | 2 |
| 3 | 4 | 5 | 6 | 7 | 8 | 9 |
| 10 | 11 | 12 | 13 | 14 | 15 | 16 |
| 17 | 18 | 19 | 20 | 21 | 22 | 23 |
| 24 | 25 | 26 | 27 | 28 | 29 | 30 |
| 31 | 1 | 2 | 3 | 4 | 5 | 6 |
May 2020
Virtual Happy Hour: Summer Surprise
4:00 PM to 5:00 PM
Fri, May 29, 2020
Venue:
Zoom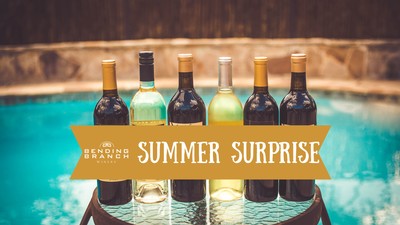 Join the Bending Branch team on Zoom from 4 to 5 p.m. CDT Friday, May 29th, for Virtual Happy Hour!

This week we're featuring the wines from our Summer Surprise Six-Pack. You can purchase this package of two whites and four reds curbside or online with complimentary shipping.

If you don't have these wines, just open whatever you've got. After all, this is about being with our friends at this time of social distancing.
How to join us on Zoom: https://zoom.us/j/915590130
Follow the event on Facebook.
June 2020
Virtual Barbera Vertical Tasting & Cheese Pairing with Ursa Winemakers
2:00 PM to 3:00 PM
Sat, Jun 13, 2020
Venue:
Zoom
Contact:
Ursa at Branch on High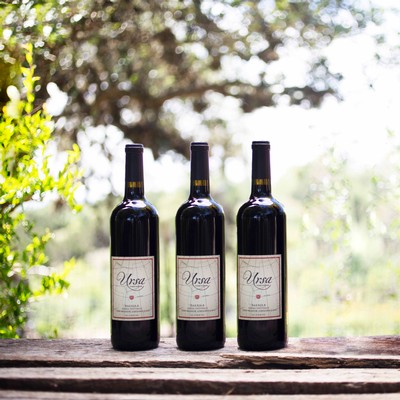 Join us for an Ursa first! A vertical tasting of Ursa Vineyards Barbera with Winemakers Greg Stokes and Deborah Elissagaray. We will feature three vintages – 2014, and the yet-to-be-released 2015 and 2016.

Enjoy three Italian cheeses to pair with these wines. (If you select to have your package shipped, the cheeses will arrive separately.)

All participants will have access to pre-release specials.

PLEASE NOTE:
Products will not ship or be available for pick-up until the end of May. The Zoom link will be emailed to customers who purchase the vertical package.

*Click here to order the Barbera Vertical Tasting Package*
Retail $125, Gold Rush Club $100
Curbside or complimentary shipping.
Follow the event on Facebook.