May 18, 2022 |
Sara Potter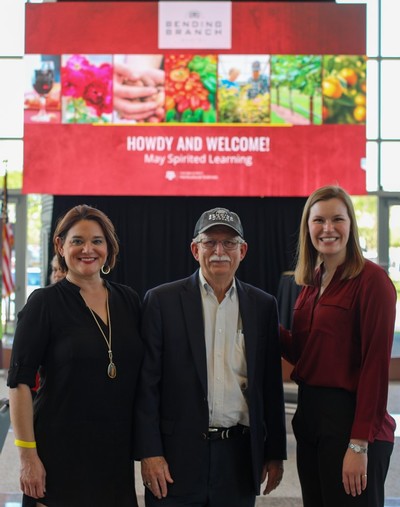 On May 11, 2022, we had the privilege of spending the evening at Texas A&M University. Hosted by the Department of Horticultural Sciences, Bending Branch Winery was featured during Spirited Learning — a new, collaborative, and interactive experience created to bring awareness to wonderful Texas wines.
Bending Branch Founder and Co-Owner Dr. Bob Young spoke about our winemaking processes, and General Manager Jennifer McInnis Fadel led a wine tasting for the 250 attendees. Bending Branch Enologist and Texas A&M alumna Allison Thomason also attended and assisted with the event. Allison graduated with a degree in Agricultural Systems Management in 2017 and then stayed and received her Master of Science degree in 2018.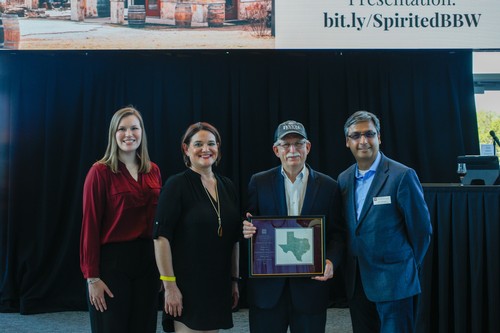 The evening began with a very special award presented by Dr. Amit Dhingra, Department of Horticultural Sciences Professor and Department Head. Dr. Bob and Brenda Young were acknowledged for the creation of the Phillip Young Foundation Excellence Award, an endowment in honor of their son Phillip that will provide annual scholarships to underprivileged and minority students interested in working in the Texas wine industry and pursuing degrees in viticulture or enology. The Young family is passionate about this cause and excited to make this investment in the future of Texas wine.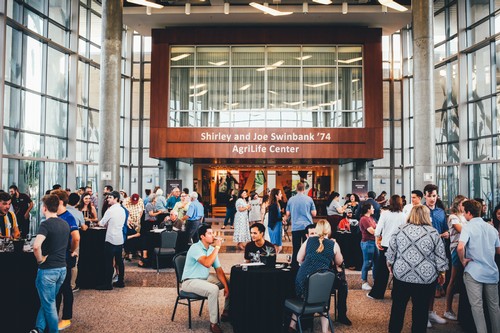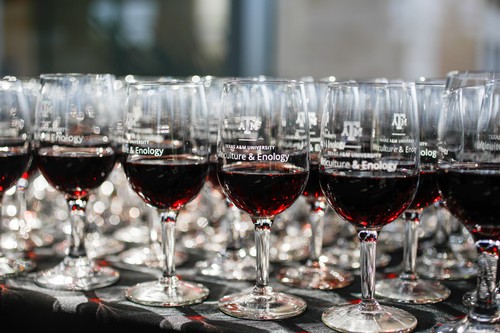 Photos and video by Dayna DeHoyos/Stella Haus Films