July 15, 2020 |
Sara Potter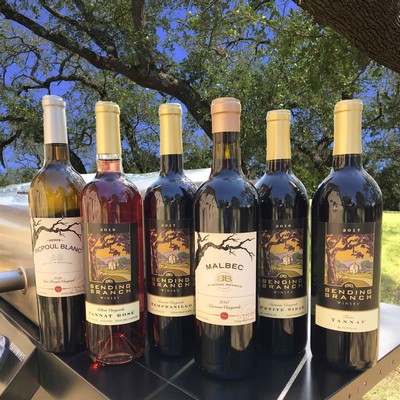 July is all about backyard barbecues and time spent with family and friends enjoying good wines and delicious foods from the grill. For a limited time, try our Texas Grilling 6-Pack. This package of Texas wines will pair well with anything that comes off your grill this summer.
We are all cooking at home a lot more these days, so read on for some great grilling and pairing suggestions for each wine in the 6-Pack. Happy grilling!
"The 2019 Estate Picpoul Blanc is a compelling iteration of this spring-summer sipper with aromas of white flowers, pear, and honeydew melon. It's polished and balanced. While the doctor (Bob Young) generally prescribes a rib eye with his Tannat, when summer heat calls for a Picpoul, he recommends a shrimp pairing."
Check out the shrimp and oregano wrap recipe in The Vintner Project's Texas Wine & Grill Guide.
---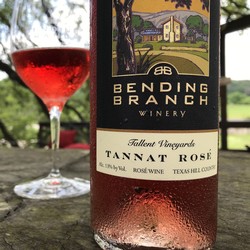 2019 Tannat Rosé harvested from Tallent Vineyards near Mason is a culinary chameleon, equally delicious with prosciutto, aged goat cheese, and butter-toasted walnuts or tarragon-grilled chicken with sour oranges.
---
Rosemary-infused lamb chops over mesquite coals coax exotic fragrances of warm mint, pie cherries, and pipe tobacco from the 2016 Petite Sirah.
---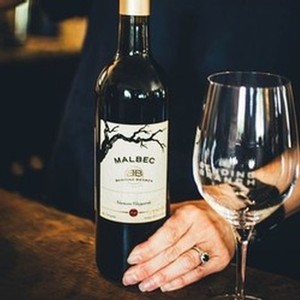 Our 2016 Malbec is a great choice for steaks and roasts, but its intense berry flavors, firm tannins and bright acidity give it valuable versatility. This elegant wine would be a fine complement to herb-roasted chicken, mesquite-grilled swordfish, or a richly-marbled pork chop.
---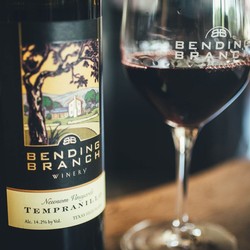 "As the mercury heats up and summer grilling season gets underway, tacos of Mexican-marinated chicken thighs elevate the 2017 Tempranillo, Newsom Vineyards, to the next level."

Read more about Tempranillo and grilling in this article from Forbes.
Our Tempranillo was also featured in "6 Texas wines to drink now" from the Houston Chronicle.
---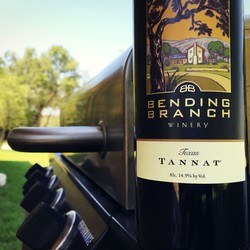 "Bending Branch Winery in Comfort has been a pioneer in producing Tannat-based wines using sustainable practices and innovative fermentation techniques. Firm tannins, good acidity and rich dark fruit laced with cocoa and herbal notes make the 2017 Texas Tannat a good match for beef ribs and hickory-smoked brisket."
Read more about Texas wines to drink with barbecue in this story from The Dallas Morning News.
#TXwine #TexasFineWines #UncorkTexasWines #SipAndStaySafeTX #NextWorldWines