October 11, 2021 |
Sara Potter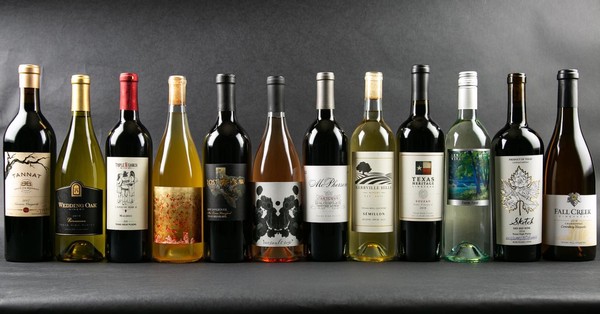 Just in time for Texas Wine Month, the Texas Department of Agriculture's Uncork Texas Wine program teamed up with Texas Monthly to create the inaugural Texas Vintners Cup 2021 competition to select 12 wines that represent the best in Texas.
The Bending Branch 2017 Tannat, Newsom Vineyards made the list! This wine was produced using a combination of cryo-maceration and flash détente technology, two techniques used to extract more color, flavor and tannins from grapes to make bold, but balanced red wines.
Rounding out the top 12 were Honorable Mention wines that included another Bending Branch Tannat – the 2017 Tannat CM, Tallent Vineyards.
Bending Branch – considered the Tannat House of Texas – planted its first Tannat in 2009 on its estate property and was among the first wineries to release a Tannat in Texas, a 2008 Tannat released in 2010. This year, Bending Branch had more than a dozen Tannat wines in its portfolio.
Here's what the judges had to say about the 2017 Tannat, Newsom Vineyards:
"It's amazing to see how well Tannat is doing in Texas. This wine is big and robust with dark red fruit, blackberry and dewberry, baking chocolate, spice. It's full bodied, with dense, well-integrated tannin," said Master Sommelier Jack Mason, who oversees Texas' portfolio at RNDC Distributing.
"Chewy, leathery, and ripe tannins exemplifying the best of the Tannat grape variety. Note how the baking chocolate from oak complements the blueberry and blackberry liqueur notes. It's big, but long and fine; a well-made Tannat that shows what the variety can do," said Master Sommelier James Tidwell, co-founder of TEXSOM.
Mason and Tidwell joined Texas Monthly wine and food writer Jessica Dupuy, certified sommelier and author of The Wines of Southwest USA, as judges who evaluated 260 wines from 67 wineries.