It's here! The first release of Estate Tannat from Lost Pirogue Vineyard has arrived. Owners Bruce and Jana Colgate impeccably farm a 3-acre vineyard in Center Point that includes an acre dedicated to Tannat. The other two varieties planted, Picpoul Blanc and Souzão, have already seen their first wine releases with Bending Branch.
Tannat is Bending Branch Winery's signature red grape variety, and we've been highly anticipating the release of this special estate wine that was crafted from Lost Pirogue Vineyard's hand-harvested grapes.
The 2018 Estate Tannat is an elegant expression of skillful grape growing and artful winemaking. With notes of smoky dark berries, cinnamon, and clove, this wine will pair beautifully with your favorite cut of steak.
Also available starting today is the new release 2020 Estate Picpoul Blanc, the third vintage of elegant Picpoul Blanc from Lost Pirogue. The 2020 Estate Picpoul was fermented and aged in barrel, broadening the palate and adding complexity. Floral aromas mingle with pear, grapefruit, and creamy apricot in this spring sipper.
If dining with friends, either of these wines are sure to spark conversations about excellent Texas wine. Cheers to you, and bravo to the Colgates and the Bending Branch winemaking team!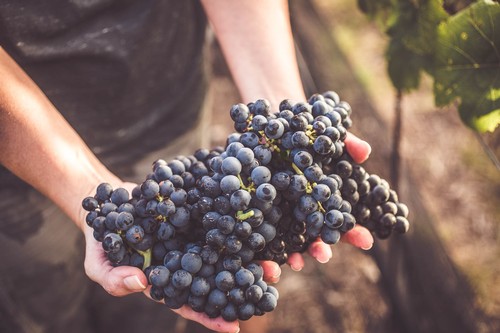 Beautiful Tannat clusters from Lost Pirogue Vineyard