June 27, 2019 |
Sara Potter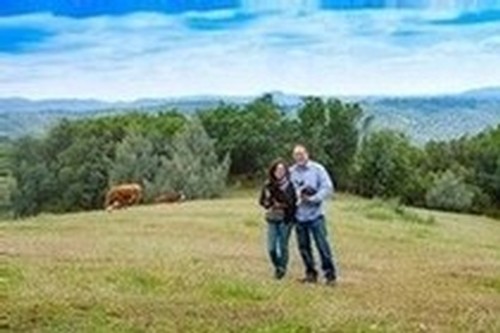 Starting July 11th, Ursa Vineyards is taking over Branch on High! Transport yourself to the Sierra Foothills, where Ursa exhibits the best of Northern California's cool climate wines.
Ursa Vineyards was founded in 2001 by husband-and-wife team, Greg Stokes and Deborah Elissagaray. Greg and Deborah both started their winemaking careers in the Santa Cruz Mountains, and first met in 1992 while working at David Bruce Winery, where Greg headed up Grower Relations. Greg is a highly respected viticulturist and a consultant to numerous vineyards in California and other states. Deborah grew up spending her summers visiting family in the Pyrenees Mountain village of Saint-Jean-Pied-de-Port, France, where she gained an appreciation for her Basque heritage. The region inspired her work on the Basque Blend that bears her name and makes predominant use of the Tannat grape. The couple fell in love with Tannat, and they were the first to produce Tannat wines in California. They've been making Tannat from a variety of vineyard sources each year since establishing Ursa in the unique terroir of the Sierra Foothills in 2001.
A mutual interest in Tannat is also what brought together Ursa and Bending Branch Winery, when Bending Branch Owner Dr. Bob Young hired Greg as a consultant in 2007. Their professional relationship flourished and when Bending Branch was founded in 2009, its first wines were made by Bob and Greg at Ursa. Dr. Young purchased Ursa Vineyards in 2014, making Greg and Deborah a permanent part of the team.
Greg and Deborah were awarded Best Winemakers of El Dorado County in 2017. Their passion and dedication for producing limited quantities of the highest quality wines is unmatched. We are proud to showcase these beautiful wines at Branch on High in downtown Comfort, Texas. Ursa wines are also available in our online store.
Greg and Deborah will be in Texas for special events at Branch on High July 12-13, 2019. Meet the Winemakers at a free reception on Friday, July 12th from 5 to 6:30 p.m. A Guided Tasting with the Winemakers will be offered at 11 a.m. and 2 p.m. on Saturday, July 13th. Tickets available here for $45 per person. Seating is limited.
When your travels take you to Northern California, visit Ursa Vineyards in Placerville. Tour and tastings are available by appointment by calling 530-644-3443.