February 10, 2020 |
Sara Potter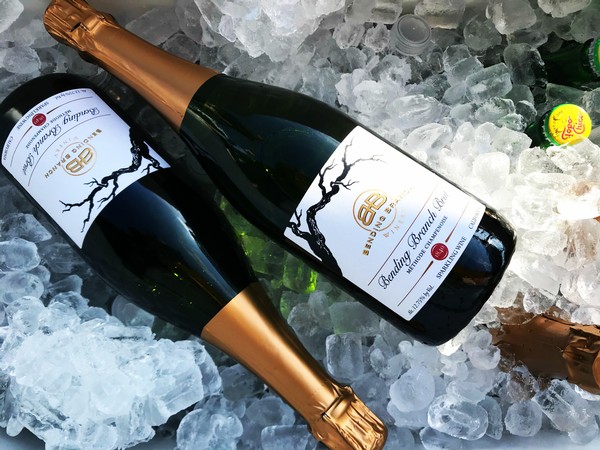 Perfect for a romantic evening with your sweetheart ...
We recently released Bending Branch Brut, and our fans are raving about it. Dry, with brilliant acidity and creamy mousse, this spectacular sparkling wine exhibits flavors of crisp Golden Delicious apple, Meyer lemon zest, and toasted brioche.
What is Méthode Champenoise?
It is a time-honored French method of making sparkling wine in which it undergoes secondary fermentation in the bottle. This laborious, artisanal method results in the highest caliber of sparkling wines.
Available now in the estate tasting room, Ursa at Branch on High, and online. $36/bottle
Click here to purchase Bending Branch Brut.