August 4, 2021 |
Sara Potter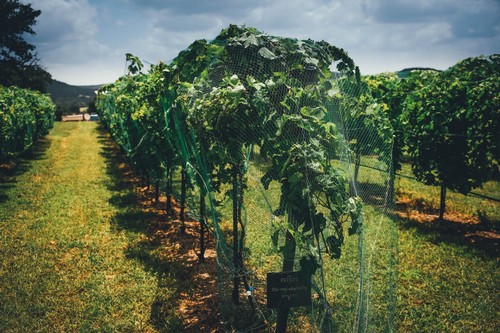 We wanted to share a quick update on the Crimson Cabernet vines planted on the Estate near our Wine Club Lounge. After careful research to find a variety best suited for our site, we selected Crimson Cabernet – a genetic cross of Cabernet Sauvignon and Norton – because of its resistance to disease and cold hardiness. The vines proved themselves by thriving after February's Snowpocalypse!
The 2021 vintage marks the vines' third year in the ground. A vineyard becomes established and produces its first crop after being planted for three growing seasons or its "third leaf." The grapes recently went through veraison, which means the berries have turned from green to a deep purple color. It is also around the time of veraison that we have to put up bird netting to protect the fruit. And as always, the Bending Branch chickens have been doing their job helping us with pest management.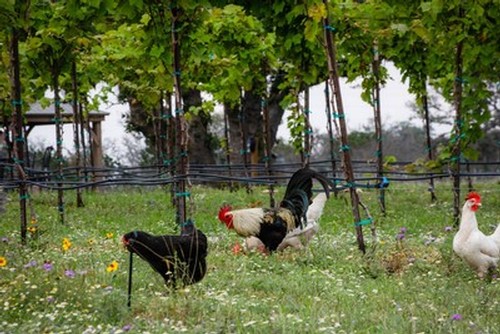 Typically, when a grape goes through veraison it is about 6 weeks away from ripeness and ready for harvest. While the vines are healthy and beautiful, there are only a small amount of grapes this year from our 1-acre vineyard.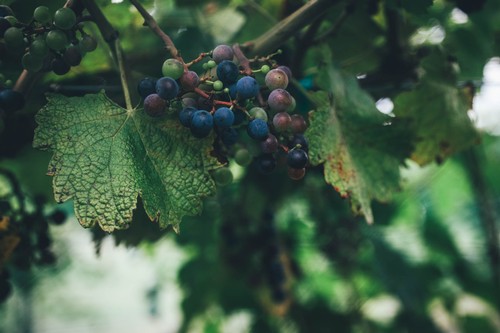 If you are visiting the Wine Club Lounge, make sure to take a walk through the vineyard to visit the vines. We would also like to thank the members who adopted a vine or an entire row of vines. You can see the names of our row-adopters on name plates at the end of each row. Next year, we look forward to inviting vine adopters to participate in harvesting the Crimson Cabernet to make our first wine from these vines.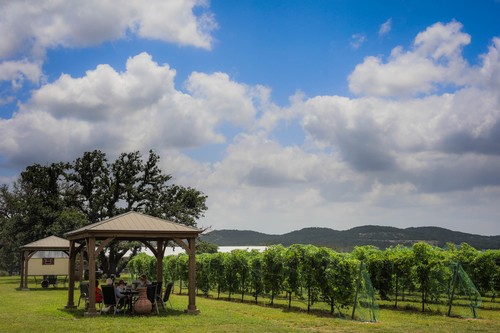 Images by Dayna DeHoyos/Stella Haus Films