October 21, 2021 |
Sara Potter

~Exclusively for Ursa Gold Rush Club Members~
We are thrilled to hold our first-ever Ursa Winemaker Dinner on November 19th at The Ingenhuett on High. Originally scheduled for November of 2020, the pandemic forced us to postpone this Ursa Gold Rush Club-exclusive event. Ursa Winemakers Greg Stokes and Deborah Elissagaray will be traveling from Placerville, California, to be a part of this special evening along with the Ursa at Branch on High team.
Tickets are on sale now for this Basque-inspired wine dinner prepared by Tina and Lucas Kent of The Bread Box. The event will feature wine and food pairing stations so guests can move around the space throughout the evening. The Ingenhuett on High has both indoor and outdoor areas for guests to mix and mingle.
---
MENU
6:30 p.m. Welcome wine | 7 p.m. Dinner
Charcuterie
Individual cups filled with Jamón, Manchego cheese, quince paste, olives, dried apricots, and pecans
Veggies
Cold smoked asparagus, mushrooms, squash, and tomatoes marinated in fresh Spanish oregano and extra virgin olive oil
Meats
Seared lamb marinated in fresh yogurt and herbs
Seared beef tenderloin marinated in olive oil, lemon juice, and fresh parsley
Dessert
Basque cheesecake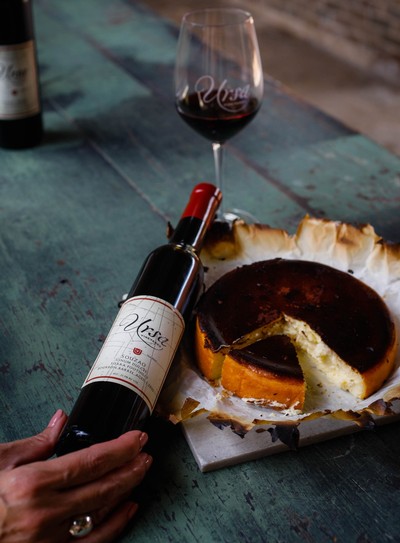 $50 per member. Limit 2 tickets per membership. This event is 21+ only.
**URSA GOLD RUSH MEMBERS – CHECK YOUR EMAIL FOR THE EVENTBRITE TICKET LINK.**
---
Not an Ursa Gold Rush Member? Visit our Wine Clubs page to join today! Contact Ursa at Branch on High if you need assistance: 830-995-3394 or club@ursavineyards.com.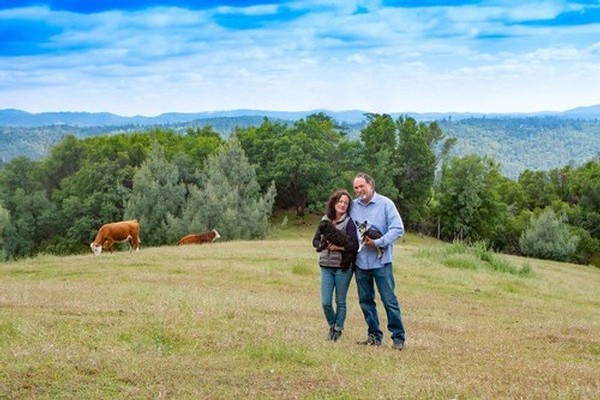 Pictured: Deborah Elissagaray and Greg Stokes, along with Vespa and Coco, at Ursa Vineyards in Placerville.