COVID-19 Guest Advisory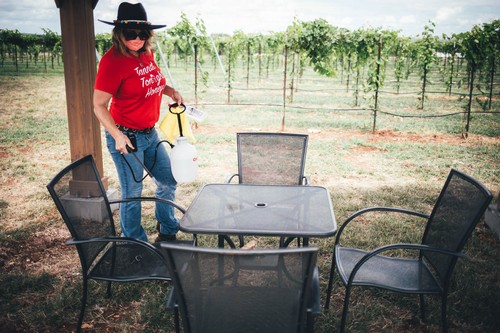 It is important that all guests read and understand the following measures we are taking to offer the safest experience possible.
Guests are required to follow these guidelines while visiting Bending Branch Winery.
Please see the full advisory for each Bending Branch Winery location:
In general, the following applies to all visits:
Open-air seating
Visits by appointment only
Masks for us and masks for you, until you're seated.
No groups larger than six.
Health screenings for our team.
Sanitation protocols. In addition to cleaning all surfaces between groups, we've implemented the use of UVC wands and Ozone or O3 equipment to neutralize viruses and bacteria in bathrooms and tasting rooms.
Late arrival policy: A reservation will have to be rescheduled if guests arrive 15 or more minutes after their reservation time.
Inclement weather policy: Bending Branch may be forced to cancel your reservation, and we will reschedule your appointment or refund any fees.
Liability release: Guests acknowledge the risk of exposure to COVID-19 inherent in patronizing any hospitality venue, and release Bending Branch Winery from all liability.
Symptom screening: Please postpone your visit if you've had any of these symptoms over the past 14 days: fever, shortness of breath, cough, chills, repeated shaking with chills, muscle pain, headache, sore throat, new loss of taste or smell.
If you've had contact over the past 14 days with someone diagnosed with COVID-19, please postpone your visit at least 14 days from the time of contact.
If upon arrival you are experiencing a new symptom, we will be happy to help you reschedule.