October 14, 2020 |
Sara Potter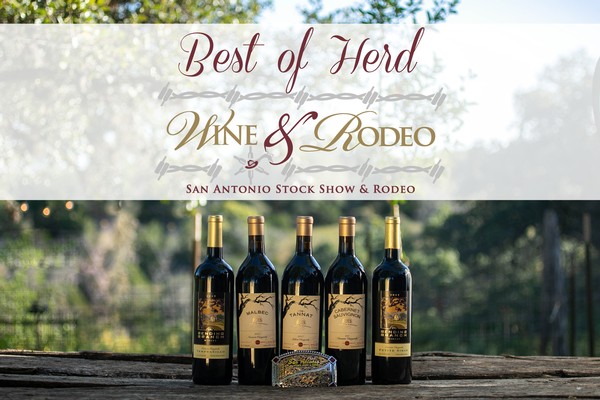 Bending Branch Winery was awarded BEST OF HERD TEXAS WINERY at the 12th Annual San Antonio Stock Show & Rodeo Wine Competition held on October 5-7, 2020. The competition featured over 1,000 wines from across the United States and around the world.
Best of Herd is awarded to the Texas winery which has the greatest percentage of wines receiving the highest number of awards within their total number of entries.
Wineries selected as Top 14 Champion Wines including Grand Champion, Reserve Champion, Best of Herd, Top All Around Winery, Best of Show, Top of Class and Double Gold will be featured during the San Antonio Stock Show & Rodeo Virtual Super Auction scheduled for November 9-15, 2020. The auction funds support the Show's goals of benefiting the youth of Texas. To date, over $223 million has been committed to educate the youth of Texas. This year, more than 21,275 Texas students have been educationally impacted. Proceeds from the Wine Events benefit the San Antonio Stock Show & Rodeo Scholarship Fund with a portion for the advancement of viticulture.
The Champion winning wines will also be showcased in the Wine Cellar, sponsored by H-E-B, on the rodeo grounds during the 72nd Annual San Antonio Stock Show & Rodeo to be held February 11-28, 2021. The H-E-B Wine Department is committed to supporting the competition and will feature the Champion wines in their San Antonio stores throughout the month of February 2021. Champion wines will also be recognized in the San Antonio Stock Show & Rodeo local media publications and website.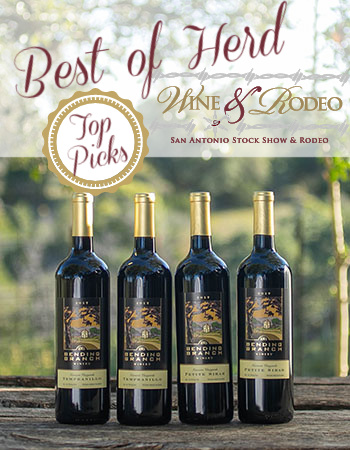 Want to purchase the Double Gold 2017 Petite Sirah before it's released? The Best of Herd Top Picks 4-pack includes two bottles each of 2017 Petite Sirah and 2017 Tempranillo. Cheers!
See a full list of winners here.