April 13, 2020 | Sara Potter
April Delivery Special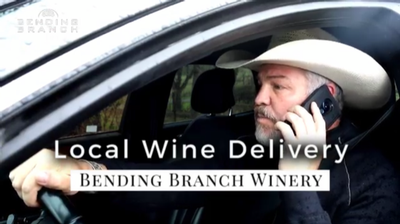 Through the end of April, take advantage of wine delivery by our tasting room team and receive a bottle of Thinkers Red Blend ($20 value) or Thinkers Blanc ($15 value) for only $1.
How does it work?
Deliveries are scheduled for Tuesdays and Fridays
Delivery area within a 50-mile radius of Comfort
Minimum $100 order
$20 flat gratuity fee added to all orders
This offer applies to all new orders of Bending Branch and Ursa wines.
Please call 830-995-2948 to place your order and arrange delivery.
Bending Branch Winery and Ursa at Branch on High are now open seven days a week for curbside service from noon to 5 p.m.