June 2, 2020 | Sara Potter
Pearl Farmers Market Resumes on Saturdays in June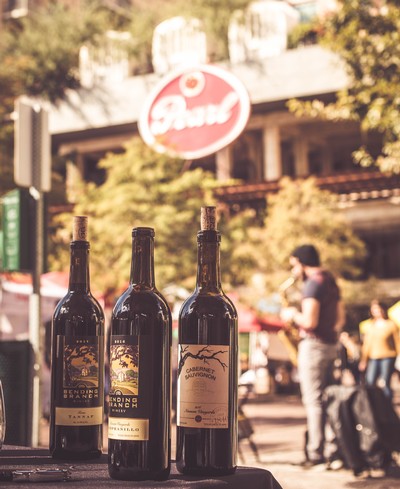 We are excited to be back at the Pearl Farmers Market starting this Saturday, June 6, from 9 a.m. to 1 p.m. For the month of June, Pearl will have the Market on Saturdays only and transition to opening Saturdays and Sundays in July.
The Pearl is moving the location of the Market for the month of June to ensure that there is space for physical distancing, and to create a safe environment for vendors and customers. The new location will be in the parking lot behind Green Vegetarian at the intersection of Emma Koehler and Karnes. Bending Branch Winery will be in the breezeway near the parking lot.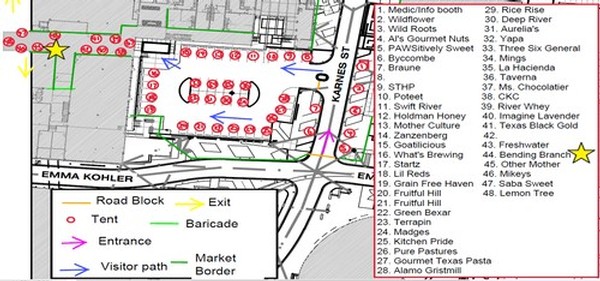 At this time, we are not able to sell beverages for immediate consumption. That means no tastings or glasses for sale, but you can pick up a bottle or two of your favorite Texas wine to take home and enjoy. Please note we will only be accepting credit cards for payment at the Market (no cash at this time).
On our bottle menu for June is:
We will have a limited number of grab-and-go packages available as well. For at least the next two weekends, we will feature a trio package of 2016 vintage wines from Newsom Vineyards: Tempranillo, Malbec, and Petite Sirah.
In addition, you can now place an order through our website and choose Pearl as a pick-up location. Orders must be placed by noon on the Friday before the Market.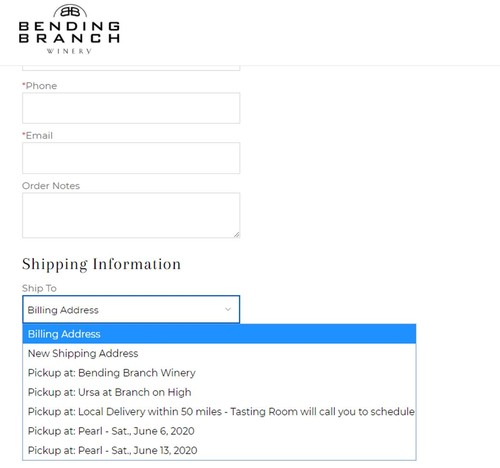 Please see the Pearl's COVID-19 response and Farmers Market Pledge below. We look forward to seeing you there!
COVID-19 RESPONSE
Pearl supports all its partners and the decisions they make on when and how to reopen their businesses. To ensure that our community remains as safe as possible, we've asked all business partners to commit to operating in accordance with city and state mandates. For more information visit: atpearl.com/covid19.
FARMERS MARKET PLEDGE
VENDORS
Vendors will wear masks
Make hand sanitizer/hand washing stations available to employees and guests
Vendors will handle all products; guests are asked to point to product and avoid touching
Post the Pearl Pledge in high traffic areas to remind everyone of best hygiene practices
GUESTS
Please approach Farmers Market like you would a grocery store:
Wear a mask
Maintain at least six feet distance from individuals not in your household
While shopping, refrain from consuming food and drink
Wash or sanitize hands upon entering the market area and between vendor interactions
For the time being, leave furry friend(s) at home
#SipAndStaySafeTX