December 2, 2020 | Bill Fore
Introducing our first Magnum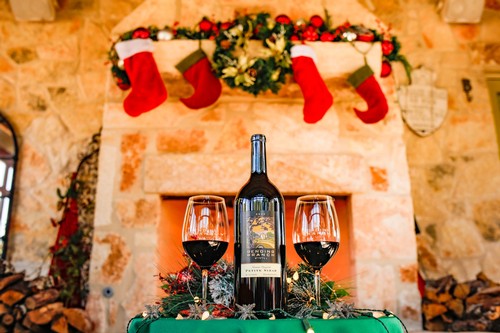 ~Exclusively for 1840 Custom Case Club Members~
For the first time, Bending Branch bottled large formats of one of its premium wines, 2017 Petite Sirah, Newsom Vineyards. When tasting wines from the barrel in 2019, it was clear that this wine was special. Plans were made to bottle it in magnums, and we packaged enough to offer each 1840 Custom Case Club member the opportunity to add one magnum bottle to their December club release. We were thrilled, and not surprised, when this wine was awarded Double Gold at the 2021 San Antonio Stock Show & Rodeo Wine Competition.
The shape and color of a wine bottle are often associated with a specific region or wine style such as Burgundy or Bordeaux. There are antique styles, traditional styles, and flashy shapes driven by modern wine marketing. The weight of wine bottles also varies broadly from simple glass to high-tech, ultraviolet resistant glass with a deep punt and thickness that results in heft intended to imply prestige.
In addition to the standard 750 milliliter wine bottle, there are a couple dozen recognized bottle sizes, though few of them are in common usage. Small sizes such as the "split" and the half-bottle are useful in the consumer market. The magnum, equal to two standard bottles, is the most popular large-format bottle, making an impressive presentation. Larger, ceremonial-size bottles, often named for Biblical kings and historical figures, include a range that tops out with the colossal 30-liter Melchizedek.
Aside from the fun of having a Texas-size bottle on the dinner table, there are a couple of important things to know about a magnum. The air trapped between the cork and the wine, and the slight evaporation of wine through the cork, cause the gradual oxidation that helps a wine mature over time. A magnum contains twice the volume of wine, so the effect of air on the wine is reduced by half, slowing the aging process, and potentially revealing subtle nuances that may develop in the wine over longer aging. If you have the patience, aging a magnum can be rewarding, but you'll find the Bending Branch Winery 2017 Petite Sirah, Newsom Vineyards, is delicious in any size.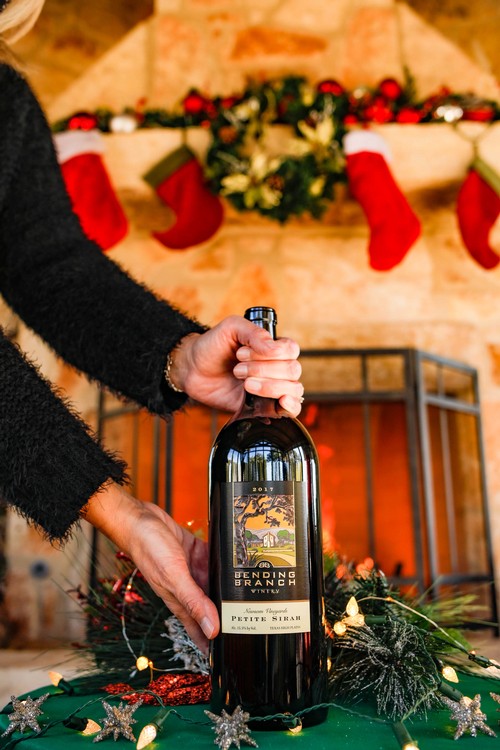 1840 Case Club Members:
Quantities are extremely limited. Contact the tasting room at 830-995-2948 to purchase yours today.
Retail $95 / 1840 Case Club pricing $76