December 17, 2021 | Sara Potter
Make your reservation now for the 1840 Blending Experience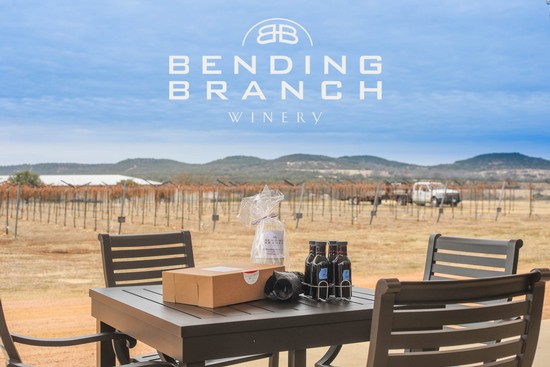 Be the winemaker for a day! The 1840 Blending Experience is available to all 1840 and 1840 Custom Case Club members from January 2 through January 31. It's easy and fun to compete. Here's how:
Assemble a team of 2 to 8 1840 Club members.
Choose your date and time, then reserve a table by emailing club@bendingbranchwinery.com or calling the estate tasting room at 830-995-2948.
When you arrive for your reservation, you'll be provided with barrel samples of four wines and the necessary measuring tools.
Once you've mastered the perfect blend, submit your formula on the official entry form before you leave. (You will not submit a sample of the wine.)
The Bending Branch winemaking team will recreate all the submissions in February, when Owner Dr. Bob Young and General Manager Jennifer McInnis Fadel will judge the entries.
Winners will be announced at the Wine Club Lounge at 4 p.m. on Saturday, March 5. The winning teams will be treated to a very special Winner Dinner in the spring.


All seating is outdoors, by reservation only.
Please note that we may have to reschedule your reservation due to inclement weather.
Don't wait until the end of the month – reservations are limited!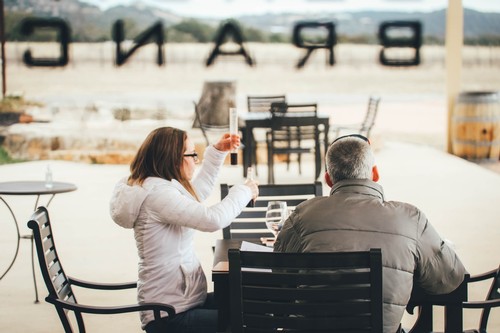 Looking for teammates?
New for 2022 – If you would like to be placed with other 1840 members to form a team, we are offering group dates on the following weekends:

Saturday, January 8 Noon-2 p.m.
Sunday, January 9 2-4 p.m.
Saturday, January 29 Noon-2 p.m.
Sunday, January 30 2-4 p.m.

Call 830-995-2948 or email club@bendingbranchwinery to reserve your spot on a team!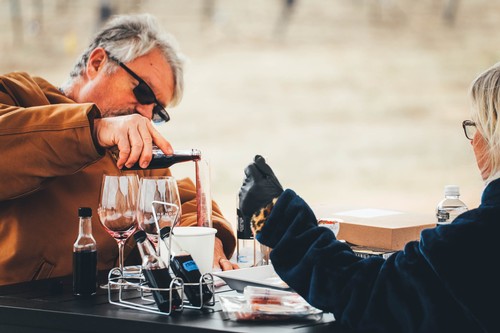 Blending Experience FAQs
May I enter the competition by myself, or must I have a team?
A team can be from 2 to 8 1840 Club members.
May I have more than 8 people on my team?
8 is the maximum team size.
Can a team include non-member guests?
All team members must be 1840 Club or 1840 Custom Case Club members. A non-member can sign up today for a one-year 1840 Club membership.
May I bring a non-member along who will not be participating in the Blending Experience?
Yes, guests are always welcome to enjoy our standard tasting.
May I be a member of more than one team?
Each club member may only participate on one team.
May we have the Blending Experience at the Wine Club Lounge?
Yes, the Blending Experience is available by reservation at both the estate tasting room (7 days) and the Wine Club Lounge (Sat-Sun).
What if there are no reservations available when I can attend?
Plan ahead! Reservations are limited and end on January 31, 2022.
What if I cannot come to the winery during the month of January? Can you ship the wines to me?
All blending entries must be done in person, by reservation, at Bending Branch Winery. No exceptions.
Is there a charge for the Blending Experience?
The Blending Experience is complimentary for 1840 Club members. It will be your comp tasting/glass for this visit.