August 4, 2020 | Jennifer McInnis Fadel
Harvest 2020 Update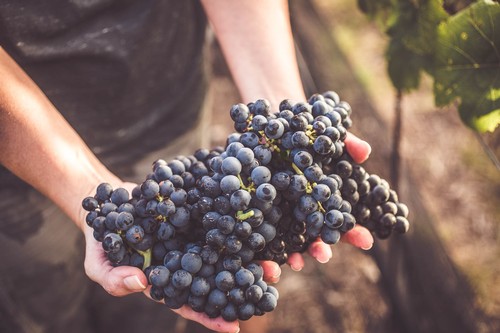 Harvest update from Jennifer McInnis Fadel, Bending Branch Winery General Manager:
We are getting more fruit this year than in the past from the Texas Hill Country, with harvest getting underway July 27th with Tannat from our estate vineyard, Lost Pirogue Vineyard. All of our Picpoul Blanc this year will come from the estate vineyard.
We also had a great Malbec harvest from Cherokee Rose Vineyard in Comfort at the end of July. We are about to release the first Malbec Reserve from that vineyard.
I am very excited about the quality of our fruit this year – its intensity and concentration is really exceptional. We will get some fruit from the Texas High Plains; overall, the fruit will come from smaller lots from multiple vineyards.
Given harvest will be made up of smaller lots, we will not use the flash détente technology as much this year, and instead will focus on small-batch, whole-berry fermentation and Cryo-maceration. We will use this opportunity to make more reserve and special selection wines.
Regarding COVID-19, we will maintain our health and safety protocols as we shift more of our activities to the winery. We will continue practicing social distancing, mandating face coverings, and using UV-C wands on surfaces and UV-C lamps in the restrooms. Additionally, the ozone machine is run weekly in the production facility, and we have installed smaller units in the tasting rooms.
Tannat harvest at Lost Pirogue Vineyard, 7/27/20. Thank you to Stella Haus Films for the beautiful images!