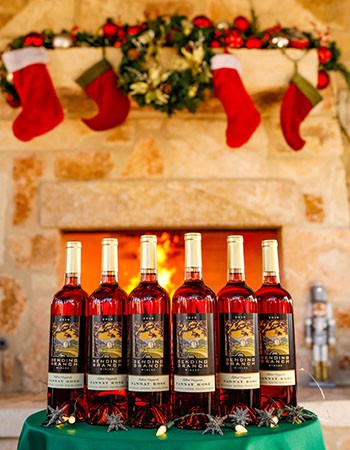 Tannat Rosé Holiday 6-Pack
Our 2019 Tannat Rosé harvested from Tallent Vineyards is a great addition to your holiday table. Aromas of dried rose petal and wet slate announce a mouthful of strawberry lemonade, green peach, and juicy gooseberry in this Texas Hill Country Tannat Rosé. Get six bottles for one special price.
Retail $144. No additional discounts. Pick it up curbside or take advantage of $10 promotional shipping to 30+ states.