Winemaking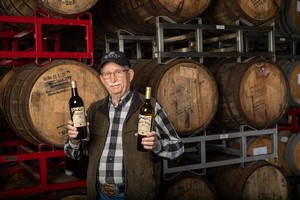 Robert W. Young, MD, is the driving force behind the winemaking at Bending Branch Winery. He has championed Cryo-Maceration and Thermoflash fermentation methods, as well as Tannat as a leading grape in Texas.
As a physician, he was intrigued by the art and science of winemaking, as well as the increasing research regarding red wine's impact on health. Dr. Bob enrolled in the rigorous Winemaker Certification Program at UC Davis, an international leader in winemaker academics and research.
His pursuit of making Next World Wines has led the winemaking team to make wines that have received international recognition.