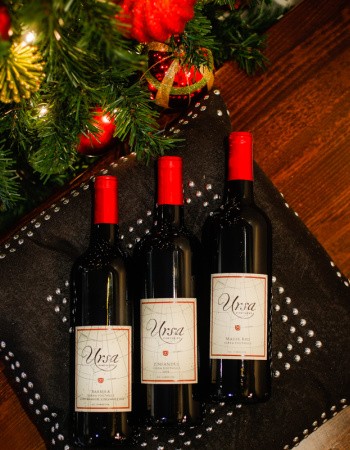 Ursa Liquid Gold Trio
BLACK FRIDAY DEAL! Drink in the best from Gold Rush country this holiday season. Ursa handcrafts small lots of wines that express the influences of mountain sunshine, granite soils, and chilly nights. These wines showcase the varieties the Sierra Foothills is famous for.
2015 Barbera, Lone Meadow Vineyard
Major Red, Sierra Foothills
2018 Zinfandel, Sierra Foothills
Retail $75. $10 promotional shipping to 30+ states.
Offer valid through Monday, November 29th or until sold out. No additional discounts.