#OpenLocalWine Celebration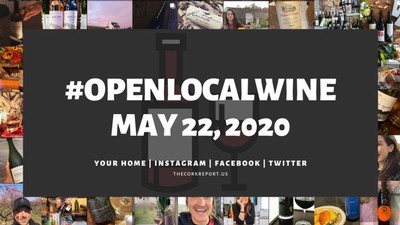 Local wineries still need your support. Read more about the #openlocalwine movement at The Cork Report.
To take part in #openlocalwine all you need to do is:
1. Get a bottle of local wine and open it Friday, May 22nd.
2. Enjoy it with a nice meal – either home-cooked for takeout from your favorite local restaurant.
3. Post picture(s) of the wine or wines online – Instagram, Facebook, Twitter – using hashtag #openlocalwine. Tell us why you picked that wine (or wines) and who you are sharing it with.
4. Raise a glass to the winemaker who made it.
5. Drink and enjoy it with your family.
Consider our Texas Trio Tasting Package for May 22nd!
Follow the Texas Fine Wine OpenLocalWine Celebration on Facebook.