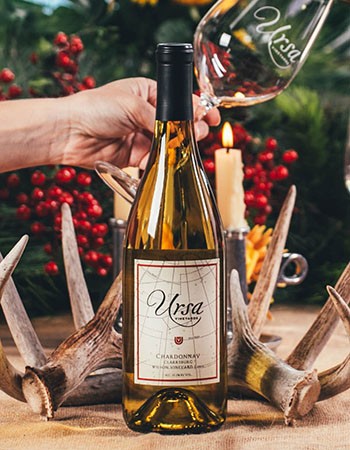 Case Special - 2019 Ursa Chardonnay
It's time to stock up! This wine has a lovely balance of acidity and fruit. Bright green apple, pineapple, and honeysuckle lends the palate a refreshing crispness and firm acidity. You will want to savor and share this delicious Chardonnay during the holiday season.
Complimentary shipping on case purchases.