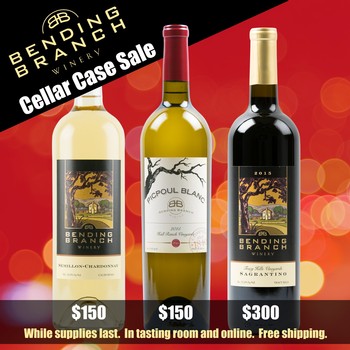 Case Special - 2015 Sagrantino, Tracy Hills Vineyard
Closeout case specials. Limited quantities available. No additional discounts apply. Free shipping.
This Italian grape variety produced a medium bodied wine with bright cherry color and a cola nose. The complex aroma conjures roasted coffee, cedar and cloves. Firm tannins are balanced by notes of tart blackberry, pencil shavings, and cocoa. Pair it with tangy aged cheeses, pasta with fresh tomato sauce, or grilled shellfish.
Double Gold/Class Champion – 2019 Houston Rodeo Uncorked!
Silver – 2018 Great American International
Regularly $36 per bottle