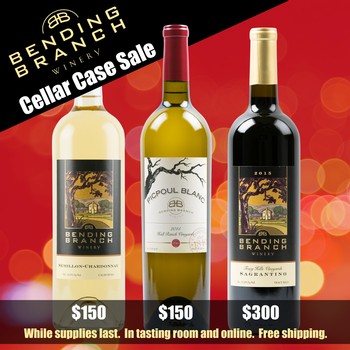 Case Special - 2015 Picpoul Blanc, Hall Ranch Vineyards
Closeout case specials. Limited quantities available. No additional discounts apply. Free shipping.
Picpoul Blanc is an ancient grape variety from southern France where it earned the nickname "lip stinger" for its bright acidity. Our Paso Robles version is a bit softer, with hints of exotic pineapple and kiwi over green pear and melon.
Silver - 2017 Houston Rodeo Uncorked!
Regularly $32 per bottle